Allegheny East Conference's Health Retreat Celebrates 40 Years
September 05, 2018 ∙ by vmbernard ∙ in Allegheny East Conference, Health & Lifestyle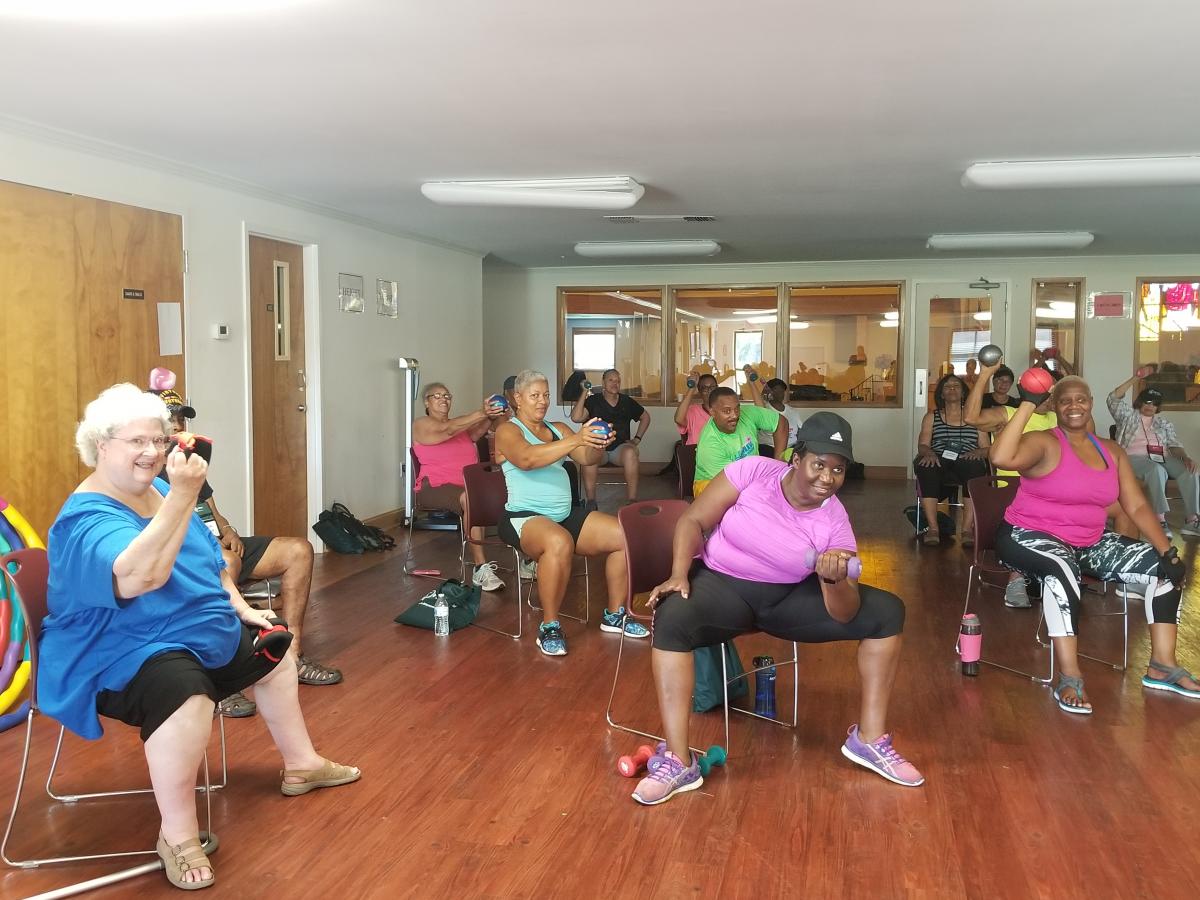 Story by LaTasha Hewitt
This year marked 40 years for Allegheny East Conference's (AEC) health camp, a two-week adult camp centered around promoting healthy living through an exercise regimen, health education and healthy eating.
The retreat was first birthed by Gwen Foster, who served AEC as a Bible instructor. When reaching out to families, Foster discovered that a large majority of individuals with whom she studied had health concerns. She soon began to show families how
to prepare healthy meals and practice other health principles. Recognizing Foster's af nity toward Health Ministries, AEC administrators sent her to Loma Linda University (Calif.) to pursue a master's degree in public health.
After she graduated, Foster engaged in a conversation with a renowned health professional who encouraged her to start a health camp at AEC, and, in 1978, that's exactly what she did. She named it Fitness for Life Camp, based off a favorite phrase Foster once heard: "Preparing for life here and the life to come." Foster shares, "And that's what I wanted the camp to do ... to prepare people for a healthy life on earth, and to receive eternal life as well."
The camp consisted of a combination of exercise, healthy eating and Bible studies, which met the needs of most campers who had life-threatening diseases. The camp continued to meet these needs, even after Foster left her post to become the "health czar" in Philadelphia. AEC's Health Ministries Department sponsored the event each summer, and, in 2004, changed its name when Leah Scott came on board. "We had to change it for branding purposes, but we wanted to make sure the new name re ected the fact that the retreat was centered around the camper's experience," says Scott.
Many transformations have taken place for attendees over the years, from significant weight loss to lowered blood pressure and reversal of diseases. "They go to their doctors after the Fit 4 You RetreatTM and when [the doctors] see their blood work and test results, they tell them to keep doing what they've been doing," expresses Scott.
The longevity of the Fit 4 You Retreat appears to be strong, as many attend faithfully each year, and some staff members have volunteered since the camp's inception. There are also tentative plans to expand beyond the two-week summer camp. "I'd love to see a Fit 4 You Retreat Center on our grounds, where people can attend year-round to receive resources and encouragement to lead a healthy lifestyle," projects Scott.
This year's Fit 4 You Retreat theme was "Pathways to Health," in which campers studied Florida Hospital's CREATION Health program on the laws of health. For more information, visit fit4youretreat.org.