Employment                                      
ADVENTIST HEALTHCARE: Show your care and compassion as a registered nurse, and join the Adventist HealthCare family in Maryland. Bring your experience and passion to make a difference in the lives of our patients. For information and to apply, visit jobs.adventisthealthcare.com.
DENTIST WANTED: Loma Linda University School of Dentistry grad 2001 is looking for a partner to join an established, lucrative, two-
doctor, general dentistry practice in southwestern Ohio. Small town with a peaceful country living feel, yet within an hour and a half of Cincinnati, Columbus and Dayton. Looking to move out of the cities? Looking for unlimited ministry options? Check us out at hillsborofamilydentistry.net and on Facebook at Hillsboro Family Dentistry. If you have questions or would like to set up a time to come meet with Dr. Bryan Nickell, call (937) 241-8903.
PSYCHIATRIST OR CLINICAL PSYCHOLOGIST, Ph.D., NEEDED for rural health clinic on the campus of Weimar Institute, Weimar, Calif. Competitive pay and benefits. Call Dr. Randall Steffens, (615) 604-0142.
UNION COLLEGE in Lincoln, Neb., seeks a vice president for enrollment services. This person will be responsible for achieving the college's enrollment goals and managing financial aid to meet overall financial goals. For a full description, visit ucollege.edu/ staff-openings. Send application and résumé to Dr. Vinita Sauder, vinita.sauder@ucollege.edu.
UNION COLLEGE seeks committed Adventist to direct its NCATE-accredited education program, effective December 2017. Doctorate preferred; master's required. Experience in K-12 church schools essential. For further information, visit ucollege.edu/faculty-openings. Apply and submit CV to Dr. Frankie Rose, academic dean, at  frankie.rose@ucollege.edu.
WALLA WALLA UNIVERSITY is hiring! To see the list of available positions, go to
jobs.wallawalla.edu.
SOUTHERN ADVENTIST UNIVERSITY SCHOOL OF EDUCATION AND PSYCHOLOGY seeks full-time professor for graduate outdoor education courses. In addition to teaching, responsible for research, academic advising and serving on university committees. Qualifications include doctoral degree in leadership, education, or other, and familiarity with online programming and willingness to obtain pertinent outdoor certifications. Send cover letter, CV, statement of philosophy relating to outdoor education and three references to Dr. John McCoy, Dean, School of Education and Psychology, Southern Adventist University, P.O. Box 370, Collegedale, TN 37315, or via email, jmccoy@southern.edu. For a full description, visit
southern.edu/jobs.
SOUTHERN ADVENTIST UNIVERSITY HISTORY AND POLITICAL STUDIES DEPT. seeks part-time professor to teach American History, develop courses, advise/mentor students, engage in service activities, and sustain a research and professional growth agenda. Must be able to teach courses in Atlantic history, topics in African history, and African-American and/or Latin American pop culture; with a combination of expertise and strong knowledge in at least one of the two regional/cultural areas. Ph.D. in History preferred. Send letter of application, curriculum vitae, statement of teaching philosophy and three references to Dr. Mark Peach, peach@southern.edu, and Dr. Robert Young, ryoung@southern.edu; P.O. Box 370, Collegedale, TN 37315. For a full description, visit southern.edu/jobs.
SOUTHERN ADVENTIST UNIVERSITY seeks applicants for Associate Vice President for Academic Administration. Leadership role providing direction with academics, academic strategic planning, policy exceptions, admission standards, graduation requirements, institutional research and online learning, committee leadership; and serving as liaison for accreditation (SACS-COC and AAA), program reviews, first-year experience, honors program and extension programs. Qualifications include doctoral degree, five years teaching in higher education, strong verbal and written communication and professional tact. Send letter of application,
CV and three references via U.S. mail, or email Dr. Robert Young, Senior VP Academic Administration, P.O. Box 370, Collegedale, TN 37315, ryoung@southern.edu. For a full description, visit southern.edu/jobs.
SOUTHERN ADVENTIST UNIVERSITY SCHOOL OF JOURNALISM AND COMMUNICATION seeks professor to teach undergraduate courses and advise in journalism, with a focus in print, broadcast or new media ed. Master's degree required, doctorate is preferred, with five years of professional experience and three years of teaching experience. To apply, send CV via U.S. mail or email to Dr. Rachel Williams-Smith, Dean for School of Journalism and Communication, P.O. Box 370, Collegedale, TN 37315, rwilliamssmith@southern.edu. For a full description, visit
southern.edu/jobs.
SOUTHERN ADVENTIST UNIVERSITY SCHOOL OF EDUCATION AND PSYCHOLOGY seeks applicants to teach undergraduate methods and education courses, and graduate level education courses; provide academic advisement, serve on departmental/university committees and work with faculty to promote a nurturing learning environment. Requirements include doctorate in education or related field, commitment to Christian higher education and integration of faith and learning, experience with online learning, mathematics background, and experience teaching in public and denominational schools preferred. Send cover letter, CV, statement of teaching philosophy and references to Dr. John McCoy, P.O. Box 370, Collegedale, TN 37315, or email jmccoy@southern.edu. For a full description, visit southern.edu/jobs.
SOUTHERN ADVENTIST UNIVERSITY MODERN LANGUAGES DEPT. seeks an adjunct instructor of German. Must be an experienced educator, hold an MA in German (with 18 graduate credit hours in German) and be familiar with ACFTL national language guidelines. Must also be willing to participate in professional development activities, ensuring awareness of goal-oriented and student-centered instruction. Send CV to Dr. Adrienne Royo, Chair, Modern Languages Department, via U.S. mail or email aroyo@southern.edu, P.O. Box 370, Collegedale, TN 37315, Attn: Dr. Adrienne Royo. For a full description, visit southern.edu/jobs.
DOES A WARM, SUNNY CLIMATE ON COASTAL CENTRAL FLORIDA SOUND INTERESTING? Our well-established practice of seven pathologists and two pathologist assistants are looking for a full-time AP/CP pathologist to join our group. Fellowship training is a must; surgical pathology is preferred. Interest in/or experience with Molecular Pathology and Blood Bank is a plus. Benefits include health and dental insurance, CME, malpractice insurance, 401K and relocation expenses. Desired start date of January 2018 through July 2018. Please send CV to ECP@595nova.com.
PACIFIC UNION COLLEGE FACILITIES MANAGEMENT DEPT. seeks a candidate for Facilities Associate Director. Preference is experience in planning, budgeting, maintenance of college facilities, in addition to strong leadership/interpersonal skills/team leader. Responsibilities in roads, building safety, HVAC, water distribution/treatment, general building maintenance, compliance for hazardous materials, etc. For more information or to apply, please call (707) 965-6231, or visit puc.edu/faculty-staff/current-job-postings.
PACIFIC UNION COLLEGE FACILITIES MANAGEMENT DEPT. seeks full-time positions for a tradesman supervisor-painter, and a tradesman 1 carpenter. Preference is for training and applied experience in trade areas of general painting and carpentry. For painter, experience in color/finish/application/etc. For carpenter, experience in cabinet making/floor coverings/installation/etc. For both, must be a team player and can handle multiple projects. For more information or to apply, please call (707) 965-6231, or visit puc.edu/faculty-staff/current-job-postings. 
Miscellaneous                                      
WILDWOOD LIFESTYLE CENTER: For 75 years, we have taught people to live healthy, avoid disease and maintain youthful energy, or helped healing of diabetes, heart disease, hypertension, obesity, arthritis, fibromyalgia, lupus, chronic fatigue, cancer, depression, anxiety and many more. Invest in health, call (800) 634-9355, or visit wildwoodhealth.org.
10 DAYS OF PRAYER returns January 10-20, 2018, with the theme "Our High Priest." Congregations worldwide continue to be blessed by this powerful prayer initiative. For more information and to sign up your church, visit tendaysofprayer.org.
NEW INEXPENSIVE COLORFUL WITNESSING BROCHURES, TRACTS, MAGAZINES AND BOOKS. Topics cover health, cooking, salvation, The Second Coming, the Sabbath and much, much, more! Free catalog and sample! Call (800) 777-2848 or visit us at familyheritagebooks.com.
REMNANT PUBLICATIONS has the perfect study Bible, which will enhance personal devotions for both adults and children. We can also provide you with sharing books, pocketbooks and DVDs to help you reach your community with the gospel. Visit your ABC, remnantpublications.com, or call (800) 423-1319 for a free catalog.
FOUNDATIONS OF FAITH is a brand new revival, reformation and evangelistic series by Pastor Doug Batchelor, being broadcast November 3-11, live from Silver Spring, Md., on AFTV, 3ABN, Hope Channel and Facebook. The reformation continues! Join us for this nine-part series. More information for viewing or host-sites at foundationsoffaith.info.
Real Estate                   
BUYING? SELLING? RESIDENTIAL HOMES IN MARYLAND. Call: The MdSmartBuy Team. Phyllis Newman, (301) 922-5166 and Janice Valois, (301) 502-2103. Re/max Realty Center, Inc., (301) 774-5900, (800) 586-4669 or at mdsmartbuy.com. Email: phyllisnewman@realtor.com or janice@janicevalois.com.
Services                          
MOVE WITH AN AWARD-WINNING AGENCY: Apex Moving & Storage partners with the General Conference to provide quality moves at a discounted rate. Call us for your relocation needs. Adventist beliefs uncompromised. Call Marcy Danté at (800) 766-1902 for a free estimate. Visit us at apexmoving.com/adventist.
MARYLAND ADVENTIST PODIATRIST: Dr. Scott Nutter, highly trained, experienced and board certified, is available in several locations to help your foot/ankle problems, including arthritis, heel pain, spurs, diabetes, callouses, ingrown nails, sprains, fractures, warts, bunions, etc. Surgery, if needed, at Adventist hospitals. Offices located in Laurel, Greenbelt and Columbia, Md. Call (301) 317-6800.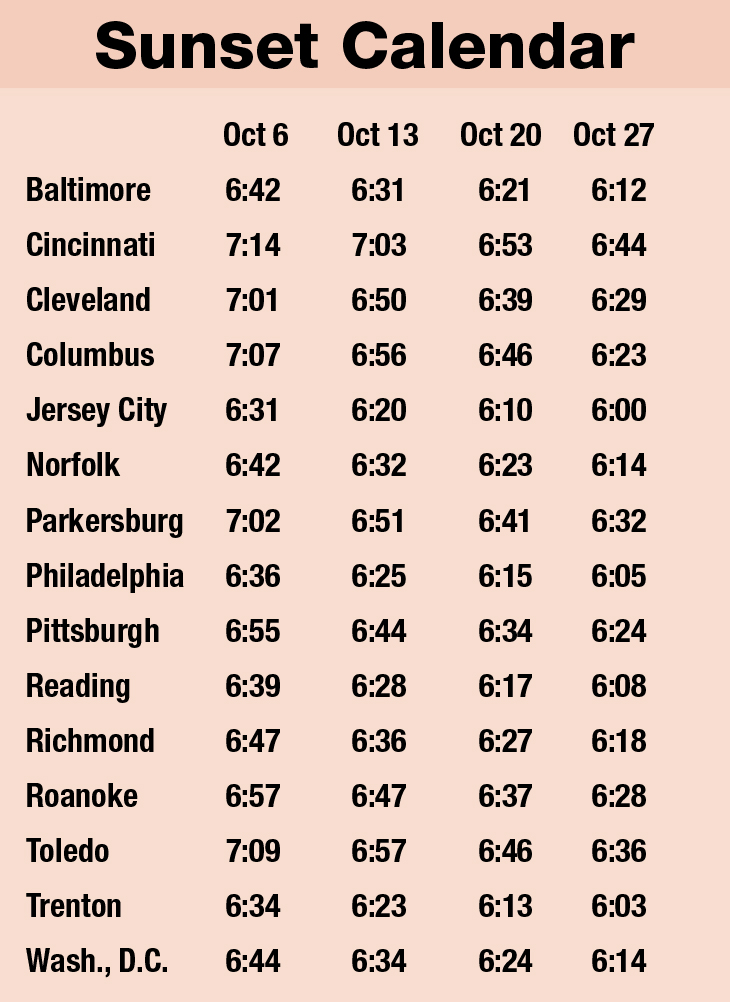 MARYLAND ADVENTIST DENTIST, DAVID LEE, DDS, FAGD, AFAAID, FICOI, FAACP, has practices located in Silver Spring and Columbia, Md. He is extensively trained in implant, cosmetic, TMD/TMJ, sleep apnea treatment, sedation and laser dentistry. Dr. Lee is an Associate Fellow of the American Academy of Implant Dentistry, as well as having many other certifications. For appointments, call (301) 649-5001 or (410) 461-6655. Mention this ad and receive a 10 percent discount on all services, excluding third-party payers. We welcome new patients!
ADVENTIST BOOKS AND AUTHORS: Looking for new Adventist titles to encourage and grow your daily walk? Visit us at TEACHServices.com. For used Adventist books, visit LNFBooks.com. Authors, if you're interested in having your book published, call (800) 367-1844 for a free evaluation. 
THE CLERGY MOVE CENTER at Stevens Worldwide Van Lines is the way to move from one state to another! Through our national contract with the General Conference, we extend our moving services to all Adventist families. Quality is inherent. Contact one of our dedicated move counselors today for a no-cost/no-obligation estimate at (800) 248-8313, or learn more about us at stevensworldwide.com/sda.
PLANNING AN EVANGELISTIC SERIES OR HEALTH SEMINAR? Have questions? Need affordable, professionally prepared handbills, brochures, signs, banners and mailing services? Call (800) 274-0016 and ask for HOPE customer service, or visit hopesource.com. You deserve the best with confidence and peace of mind. Your friends at HOPESource deliver on time.
Announcements             
CHRISTMAS SEASON CONCERT
December 16 at 4 p.m. at Frederick Adventist Church
Performance by Brass Mosaic, a brass and percussion ensemble, formed from
members of our nation's service bands, combined with a chamber choir conducted by Mark Willey.
Program includes John Rutter's festive "Gloria," a three-movement suite for organ and brass by composer Jeremy Filsell, and favorite carols sung by all, with accompaniments by Richard Webster.
For more information: ariseforgod.org, churchoffice@ariseforgod.org, (301) 662-5254
Submitted by admin on Thu, 03/27/2014 - 1:23pm