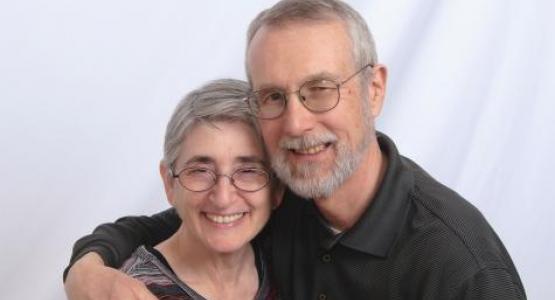 Pastor Says Goodbye After 40 Years in Ministry
June 21, 2017 ∙ by kkajiura ∙ in Pennsylvania Conference
Story by Tamyra Horst
Bob Williams pastored more than a dozen churches, helped start a school and served on numerous conference committees and boards in his 40-year career with the Pennsylvania Conference. He and his wife, Amy, raised three daughters, all Blue Mountain Academy graduates, during their ministry in the conference.
"Amy and I have both felt privileged to be a part of the work here in Pennsylvania, and it is our hope that our presence has been of some benefit to the conference and its work," states Williams. "We have appreciated the quality leadership and support we have experienced from the conference office. ... As we move forward into retirement in Tennessee, where we will be near our family, it is our hope that God will still show us places to go and things to do for His kingdom."
Williams began his denominational career as a teacher in the Northern California Conference in 1973. After he and Amy married in 1974, they moved to Andrews University (Mich.), where he earned a Master of Divinity, and later a Doctor of Divinity. He was then called to pastor the Warren and Corry churches in northwestern Pennsylvania.
"Bob's desire to do God's will has always been evident. He has given the best years of his life to God and His church. Bob will be greatly missed by church members and our pastoral team," shares Tim Bailey, director of Leadership and Spiritual Growth.