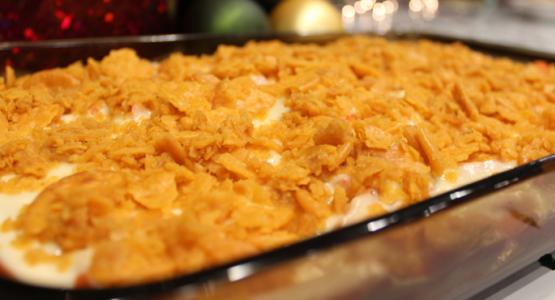 Christine Greene's Carrot Casserole
December 20, 2018 ∙ by vmbernard ∙ in This Month's Issue
A favorite at the Columbia Union Conference holiday potlucks, you might want to try Christine Greene's carrot casserole too!
Ingredients
5-7 pounds of carrots
1/3-1/2 grated small onion
1/2 teaspoon salt
1 cup mayonnaise
1/2 stick margarine or butter
Half a large box of "better cheddars"
Instructions
Clean, peel and quarter 5-7 pounds of carrots. Cook til tender, save liquid. Place cooked carrots in large baking dish. Shake around to kind of flatten them out evenly. Don't smash with a spoon.
 
Make a mixture of 1/3-1/2 small onion, grated, 1⁄2 t. salt, 1 c. mayo (or so), liquid from the carrots to make a nice sauce. Drizzle over cooked carrots that are lying in the large casserole.

In a small saucepan, melt 1⁄2 stick marg or butter. Crush up half of a large box of better cheddars and stir around in the melted butter. Dump on top of drizzled carrots and gently flick cracker crumbs all over the top covering everything. Bake uncovered, 375* 1⁄2 hour
For a smaller version:
Cook 6-8 carrots until tender. Quarter lengthwise and place in greased baking dish.
Cover with 1/4 cup liquid carrots were cooked in; 1/4 teaspoon salt; 1/3 caup mayonnaise; 2 tablespoons grated onion Top with 1 tablespoon butter mixed with 1/4 cup cheesy cracker crumbs.
Garnish with parsley and paprika.
Bake at 375, 15-20 minutes.
I usually cook 5-7# of carrots and adjust the rest of the ingredients to match.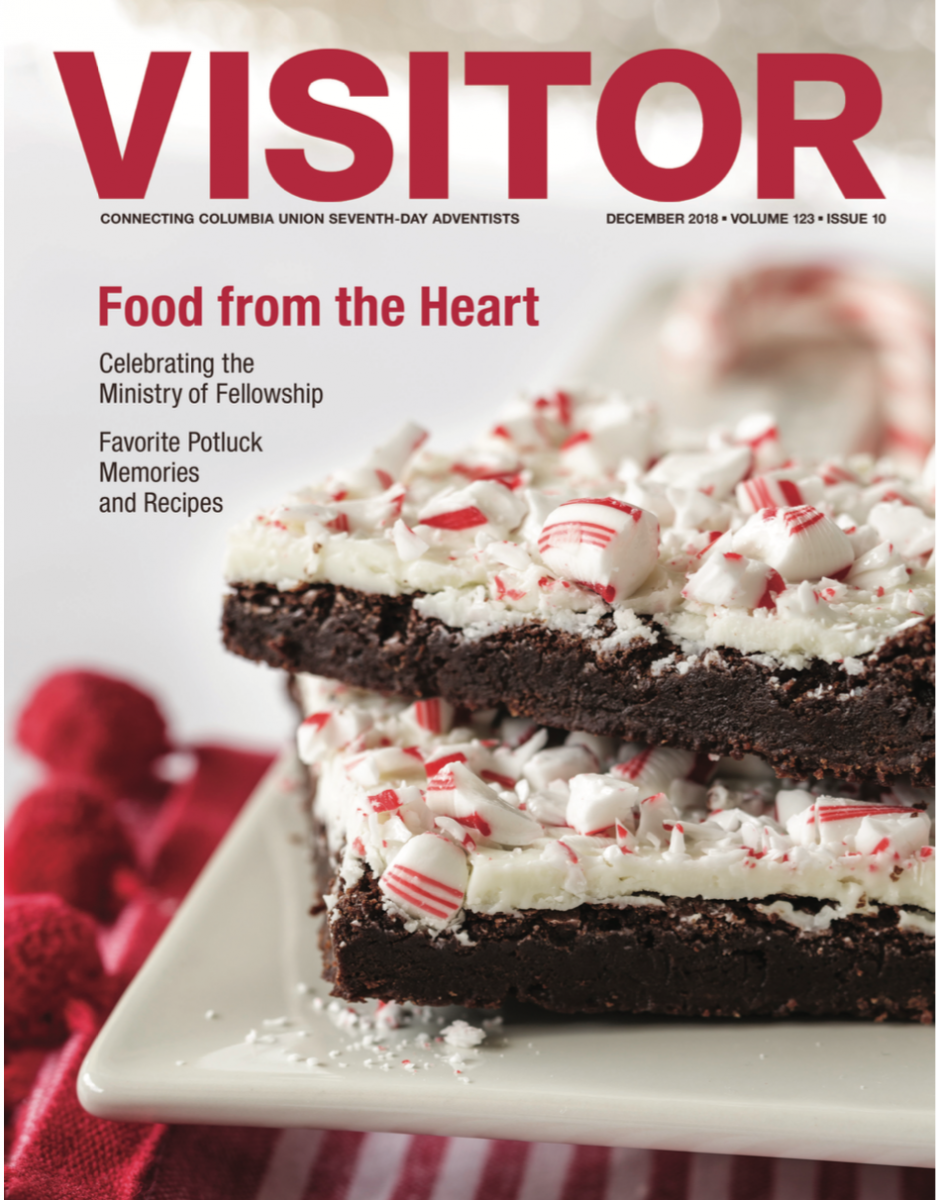 Try these recipes featured in the December 2018 Visitor (Plus some extra recipes!):