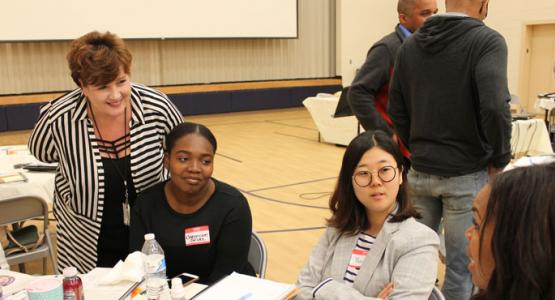 Elementary Schools to Use Encounter Bible Curriculum
June 06, 2018 ∙ by vmbernard ∙ in Columbia Union News, Pennsylvania Conference, Education
Story by V. Michelle Bernard
This coming fall, all Columbia Union Conference elementary students will be studying Bible class with the new Adventist Encounter Bible Curriculum. High school classes across the union already use this program that promotes the Bible as the primary textbook, and encourages a deeper relationship with God through hands-on activities.
Elementary educators from across the Columbia Union recently gathered at Chesapeake Conference's Spencerville (Md.) Adventist Academy and at the Allegheny West Conference headquarters in Columbus, Ohio, for training sessions with Lanelle Cobbin, curriculum specialist and elementary Encounter developer.
De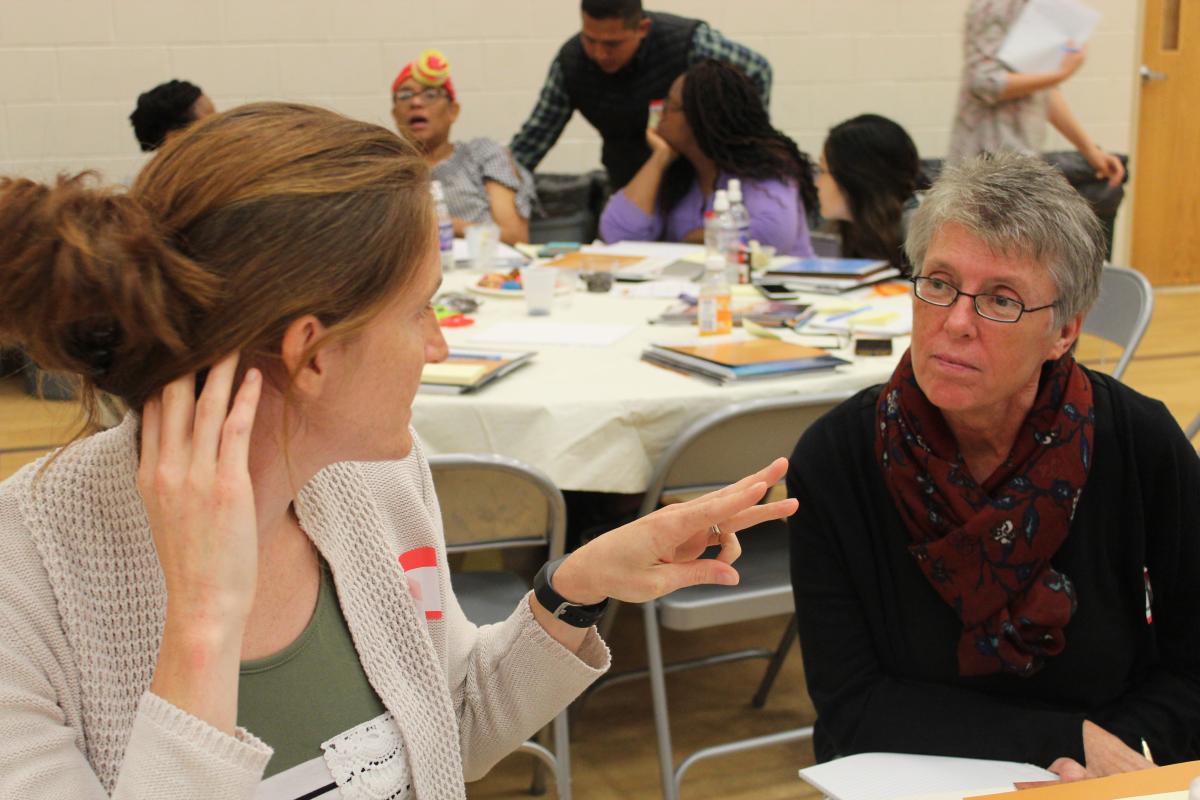 borah Wasmer (pictured right with Kaisy Marschner), a teacher at Pennsylvania Conference's Harrisburg Adventist School, attended the training and says "The Encounter curriculum's focus on building a relationship with God permeates each story and activity. It provides each student an opportunity to delve into the Bible and make God personal to them through stories and shared experiences."
Michael Gayle, who serves as Pennsylvania Conference's associate superintendent for curriculum and instruction and the principal of Huntington Valley (Pa.) Christian Academy, adds, "I believe the Encounter curriculum has the potential to draw students, teachers and whole school community closer to God. The program focuses on experiential learning. The teacher must introduce the students to God as He is known personally by the teacher. In turn, students who come to know and experience the presence of God for themselves will share with their families and friends their personal knowledge of Christ."
An exciting thing about the curriculum is that it's getting students who have never engaged to participate in class, says Cobbin, who encouraged the teachers to help their students think deeper. "If [we're] not stretched, there is no compulsion to move forward," she says.