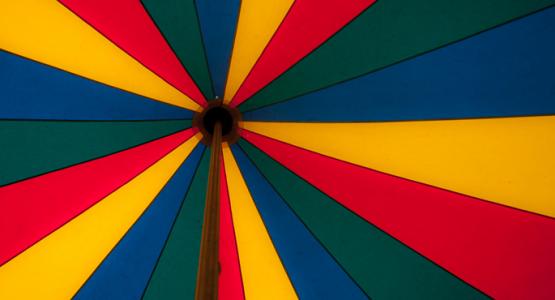 Pennsylvania Conference to Host "Lift Him Up" Camp Meeting
May 09, 2018 ∙ by vmbernard ∙ in Pennsylvania Conference
"Lift Him Up" will take place at Blue Mountain Academy in Hamburg, Pa., June 8-16. Register online and get the link to the livestream at paconference.org.
Planned events will focus on lifting up Jesus through inspiring worship, practical seminars and relevant messages that will challenge us to intentionally connect with and connect others to Christ. The week will also feature activities, worships and service projects for children and teens, along with young adult worships and compassion ministries. Lodging and meals are available at this free event.
Camp Meeting Worship Speakers
Sabbath Worship
Derek Morris will share "Life-Changing Words from the Master Teacher" during the first weekend, June 8-9. Morris, president of the Hope Channel, Inc., and host of Hope Sabbath School, finds his greatest joy in helping people experience a life-changing encounter with Jesus.
Gary Gibbs, president of the Pennsylvania Conference, will present the evening worship message June 10-11.
Christian author and speaker Doug Batchelor will present "Seeing God through the
Bible," June 12-16 (evenings). Batchelor currently serves as the senior pastor of the Granite Bay (Calif.) church, and president of Amazing Facts, an international media ministry.
EARLY MORNING WORSHIP
For the early risers, Yves Monnier, director of evangelism for It is Written, will open God's Word June 11-15 with "Amazing Stories."
Start the day by taking a fresh look at some of Jesus' most powerful parables. Passionate about training people in becoming effective laborers in the Lord's vineyard, Monnier oversees and coordinates It Is Written's evangelistic projects around the globe.
YOUNG ADULT WORSHIP
June 8-9, Mark Tamaleaa, youth and young adult directorfor the Northern New England Conference, will share "Never Too Broken" for ages 18-35 years, as he explores how to get through trials in life and what it looks like on the other side.
A pastor, speaker and advocate for young people for more than 25 years, Irwin Larrier is currently the executive director at the Center for Community Justice (Ind.). Larrier will speak on the theme "Never Too Broken" during the second weekend, June 15-16, revealing the transforming power of God in real life.