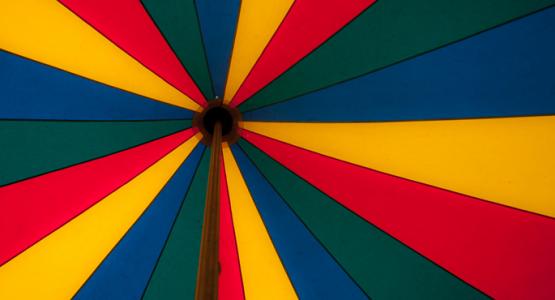 Who are the Speakers at Pennsylvania Conference's 2019 Camp Meeting?
May 15, 2019 ∙ by vmbernard ∙ in Pennsylvania Conference, This Month's Issue
Join Pennsylvania Conference members at their 2019 camp meeting in Hamburg, Pa., June 7-15. Register at paconference.org. Livestream at facebook.com/PennsylvaniaConference.
Camp Meeting Worship Speakers
June 7–10 | Mark Finley, assistant to the president of the General Conference, has presented more than 200 evangelistic campaigns around the globe in about 100 countries with the resulting baptisms numbering in the thousands. Author of more than 100 books, he has used his preaching and evangelism gifts to teach others in seminars, field schools and evangelism institutes. He directs an evangelism training center in Haymarket, Va., teaching pastors and church leaders Christ- centered biblical principles of evangelism and church growth.
June 11–15 | John Bradshaw, speaker/director for It Is Written, has held
more than 100 evangelistic series across six continents, impacting thousands of lives in hundreds of cities. From working internationally on evangelistic projects and speaking at conferences and events to authoring books and working at home in Chattanooga, Tenn., Bradshaw continues to energetically lead the It Is Written ministry team and impact the world for Christ and His soon return.
June 11–15 | Featured Musician Known for her warm, smooth voice, and "making it look so easy," Naomi Jackson's performances elevate the thoughts toward the matchless charms of Jesus, as revealed in nature and God's Word. Each song is a chal- lenge to her listeners and to herself to live a life of surrender and true purpose. Enjoy Jackson's inspiring music during our evening and morning worship services, June 11–15, and an afternoon concert, June 15 at 2:30 p.m.
June 10–14 | Early Morning Worship with John Earnhardt, a full-time evangelist in the Carolina Conference and chaplain for five NASCAR tracks, will present our early morning worship, focused on Bible marking and Bible memory. He will also present, "Finding Jesus in Prophecy and Revelation," during our seminar times. Earnhardt is author of the book, Bible Marking, and co-author (with his wife, Crystal) of the new book,
Young Adult Worship
If someone asked you to tell your story, what would you say? You might start with where you were born and how you were raised. Maybe you're proud of your story.
You've survived some challenges. You've accomplished some goals. Or maybe your life is filled with regret.
Regardless of what you've done (or haven't done), your future is still unwritten. Your story isn't over, so how will it end? Join Randy Nims, pastor of the York and York Springs churches, June 7–8, and Tacyana Nixon, Andrews University (Mich.) student, June 14–15, as they explore your stories and the ending that God is writing just for you.