Pennsylvania Couple Celebrates 70 Years of Marriage
August 24, 2020 ∙ by vmbernard ∙ in Pennsylvania Conference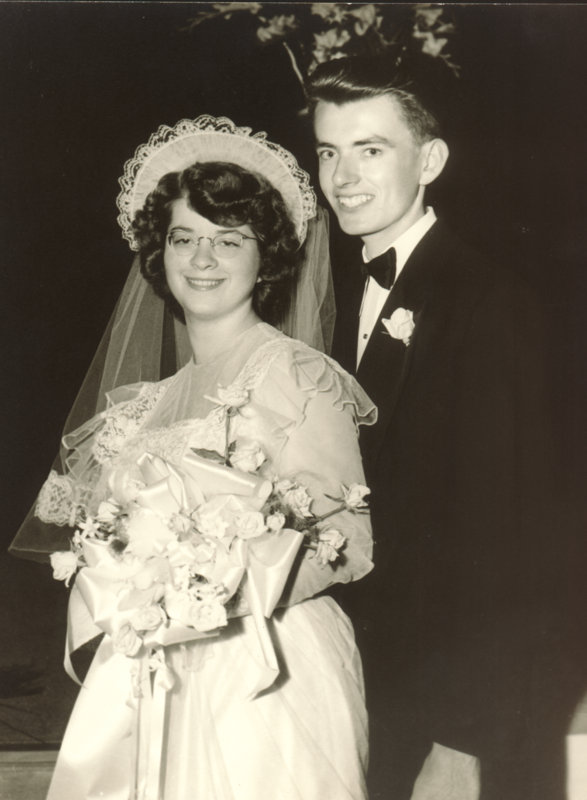 Story by Tamyra Horst
Happy 70th anniversary to David and Suzanne Elliott!
David and Suzanne Elliott were the first couple to be married at the newly built Silver Springs (Maryland) Seventh-day Adventist Church. The church sanctuary wasn't finished by their wedding on August 24, 1950, so David built steps to the platform for his bride and folding chairs filled the sanctuary for their guests.
Suzanne recalls the first time the two met, "I was twelve and he was thirteen when he and his father came to the plumbing shop where I answered phones on Sundays. After buying some fittings, they left and he winked at me with those beautiful powder blue eyes."
Six years later, the Elliotts began married life in Takoma Park, Maryland. Their lives would take them from Maryland to Virginia, back to Maryland, on to California, and then back to Maryland where they retired with good friends, Stanley and Millie Martin. During those years, they raised six children and provided a home for numerous foster children and runaways. Today they have thirteen grandchildren and ten great-grandchildren and still hear from some of those who found shelter in their family.
When asked what words of advice or wisdom for a long marriage they had to share with other couples, Suzanne jokingly shared, "We never considered divorce, murder maybe. Kidding. One time we had an argument and when we went to bed, I couldn't sleep. There he was beside me snoring. So, I went out to the living room and turned on some music on the radio. I kept turning the volume up until he woke up and came out saying, 'What is going on out here?' I replied, 'If I can't sleep, you can't sleep.' We went back to bed and talked a long time and got things ironed out."
Suzanne hoped for a big party for this milestone anniversary. Because of the COVID pandemic and restrictions, family and friends celebrated them with a party through Zoom due to COVID.
The Elliotts are members of the Needmore Seventh-day Adventist Church, Needmore, Pa., where Suzanne serves as the church secretary and treasurer.