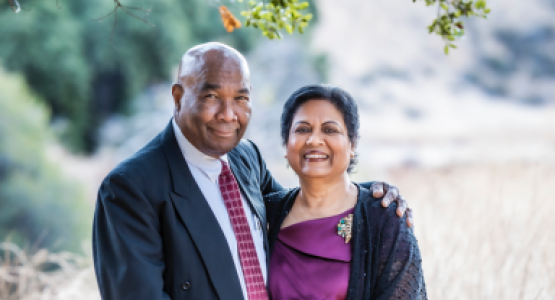 Pottinger Retires, Celebrates 50 Years of Ministry
September 24, 2020 ∙ by rbacchus ∙ in New Jersey Conference
Story by New Jersey Conference Staff
Leonel Pottinger, the ministerial director for the New Jersey Conference (NJC), recently retired after nearly 50 years of selfless ministry.
Pottinger began his career in Central America. During his 27 years there, he served in many countries and in a variety of capacities. He pastored districts in Nicaragua, Belize, Honduras and Costa Rica before becoming president of the South-Central Costa Rica Conference in 1989. Under his able administration, the work grew in a remarkable way in membership and finance. In 1994 the Central America Union invited Pottinger to be the Family Life, Stewardship and Evangelism director.
In 1997 Pottinger received an invitation to preach an evangelistic campaign in Newark, N.J. The conference president attended one of his meetings and was impressed to invite him to join their pastoral team.
The family relocated from Costa Rica to New Jersey, where Pottinger pastored the Hackensack, Elizabeth English, Elizabeth Spanish and Newark churches.
In 2007 he was elected to serve in the NJC office as the director for Stewardship, Prison Ministries, Personal Ministries and Ministerial. During this time, he also served as pastor of the Burlington and Rockaway churches, and interim pastor of several other churches.
Throughout Pottinger's ministry, he has always inspired members to total fidelity to God. This was reflected in increased tithes and offerings and membership growth.
His passion for winning souls compelled him to conduct evangelistic campaigns in Central, North and South America, the Caribbean, India, Rwanda and Palau. Throughout his years of ministry, he had the joy of leading thousands of people to the foot of the cross through baptism.
In addition to his ministerial role, Pottinger pastored the Wayne, Hackensack and Jersey City Heights churches. He and his wife, Miriam, are looking forward to a happy retirement. They are blessed with two grown children, Shari (Trevan) Osborn and Leonel, Jr., and two grandsons, Luke and Zeke.