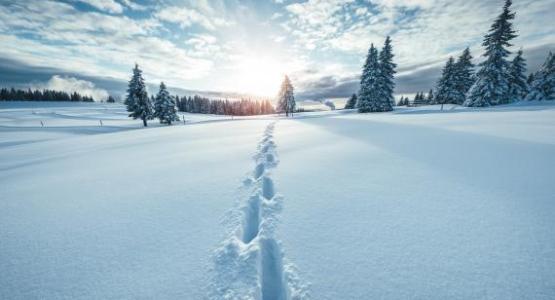 February 6, 2021: Plans That Included Me
January 26, 2021 ∙ by vmbernard ∙ in Year of the Bible, Adventist HealthCare
"'For I know the plans I have for you,' declares the LORD, "plans to prosper you and not to harm you, plans to give you hope and a future'" (Jer. 29:11, NIV).
God has plans for me! And if He has plans for me, that must mean that I'm on His mind. God thinks about me! This text has grounded and encouraged me at different stages of my life, and I'm shocked every time I ponder that the Creator of the universe has time to think about me.
When I was a child, my brothers and I lived many years with extended family waiting for my immigrant parents to take us to live in the United States with them. During those years, my father died and my mother remarried and started a new family.
One day my dreams came true! My mother came with her new husband and my new baby sister to take us to our new home. I was utterly disappointed to find myself in a broken and dysfunctional home that was in many ways worse than what I had before. As I faced the defining years of adolescence, I thought about my future. How was life going to turn out for me? What did I want to be? How could I ever afford college? I felt that no one else was thinking about my future or had any expectations of me.
As I reflect back on those turbulent years, I now know that God was indeed thinking about me; He was making plans. His plans included university, graduate school, a loving husband and three beautiful children of my own.
God thinks about you, too, and He is making plans for you.
Thank You, God, for the plans that You have for us. Amen.
Denny Rengifo is a chaplain at Adventist HealthCare in Maryland.
Read more devotionals:
February 1, 2021: The Patient
February 2, 2021: Trust God
February 3, 2021: What Does it Take to Be a Hero?
February 4, 2021: A Lame Man is Healed
February 5, 2021: When Silence Speaks Louder Than Words
February 6, 2021: Plans That Included Me
February 7, 2021: From Test to Testimony
Join the Journey 
To help you dig deeper into God's Holy Word this year, we're offering:
Every Month—This calendar, themed "Words of Life," coincides with the devotional book and videos. It features a biblical topic and verse each month, with additional passages for further exploration, study and ideas on how to apply the concepts in your daily life.