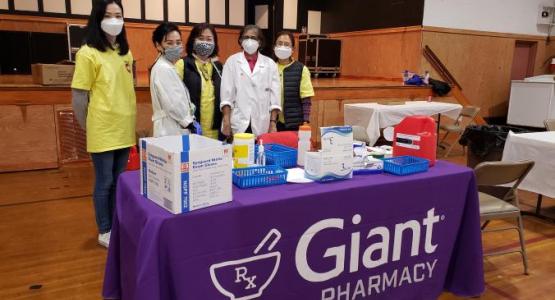 Maryland Adventist Churches Host Vaccine Clinics
June 03, 2021 ∙ by vmbernard ∙ in Coronavirus Pandemic, Chesapeake Conference, Potomac Conference
Story by V. Michelle Bernard / Feature photo by David Kim
Several churches in Baltimore/Washington, D.C., area have been part of the effort to distribute the COVID-19 vaccine.
Chesapeake Conference's Washington-Spencerville Korean church in Silver Spring, Md., recently held two two-day clinics—helping 380 people receive the first dose of the Moderna vaccine and about 350 people the second dose.
"Our church decided to host this vaccine clinic because, as a church that serves mostly immigrant families, we are well positioned to provide vaccine opportunities to underserved, vulnerable and hesitant populations," says David Kim, associate pastor. "We are able to lower the barrier to health for our own church members, as well as the communities we serve locally. We felt this clinic, and the PPE distribution effort we conducted early in the COVID-19 pandemic, demonstrate in visible and practical ways our church's commitment to living the gospel message and to contribute to the well-being of our neighbors."
The church's Adventist Community Services Department partnered with Giant Pharmacy and the Maryland Vaccine Equity Task Force to provide the vaccine, and worked with the Korean Association of Maryland, local community organizations and immigrant faith communities to get the word out about our clinic, says Kim. Church members volunteered in various roles to conduct the clinic.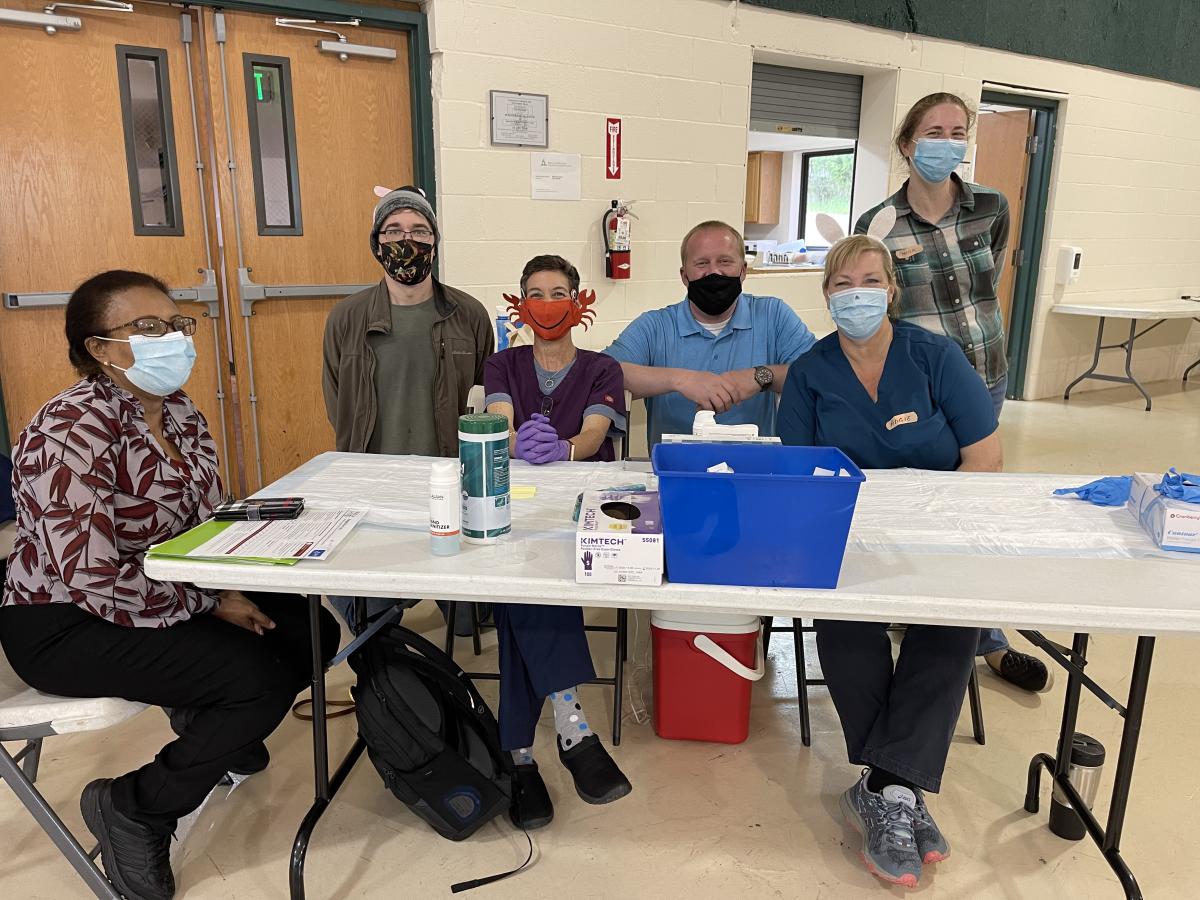 Chesapeake Conference's Baltimore-White Marsh church (pictured above) in Baltimore also hosted a two-day clinic, offering both doses of the Moderna vaccine. The church partnered with the Maryland Department of Health, PrepMod and FEMA to offer the event. Pastor Diego Boquer says they helped vaccinate about 50 people, the vast majority nonmembers.
Potomac Conference's Sligo church in Takoma Park, Md., is also working with Montgomery County to offer vaccines at the church this week. See more information here.