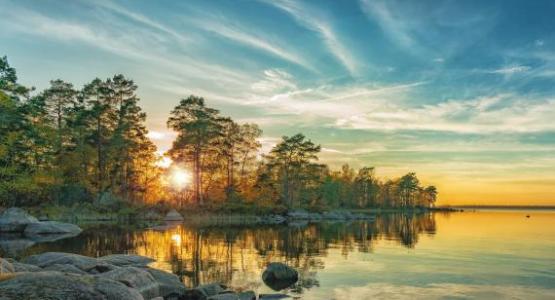 May 16, 2021: 'Take No Thought'
May 16, 2021 ∙ by hdecena ∙ in Year of the Bible, Allegheny East Conference
"Therefore take no thought, saying, What shall we eat? or, What shall we drink? or, Wherewithal shall we be clothed? ... for your heavenly Father knoweth that ye have need of all these things" (Matt. 6:31–32, KJV).
I am a thinker, planner and need-to-knower. Accordingly, "taking no thought" was an enigma that both intrigued and challenged me. How does one "take no thought?" Our very training from childhood seems to negate that mandate: do well in school, get an advanced education, seek a lucrative career, work hard for advancement, save for retirement. In other words, take a lot of thoughts.
These verses challenged me to try to understand the heart-faith change God was seeking, and this became my daily reading. The power of "taking no thought" pulled me from the self-reliance of a steady paycheck to self-employment. A chance conversation with a contractor who stated that he never advertised but trusted God to send him business, strengthened my resolve to eventually trust God enough to allow Him to think for me. This powerful business model became mine, albeit with varying success.
Then, while I was in business-building mode, my husband decided to retire early to also build a business. These verses became my mental, emotional and spiritual survival tool. Finally, I had no thoughts! It was then that I accepted that my heavenly Father really did know what we needed as we saw Him provide repeatedly for us.
Though challenged, we were never hungry, homeless or helpless. I learned that, though His thoughts are not mine, His solutions are sure.
Father, I thank You for thinking of me continually. Help me to trust Your thoughts for my life. Amen.
Gloria Dorsey is a member of the Pisgah church in Maryland.
Join the Year of the Bible Journey 
To help you dig deeper into God's Holy Word this year, we're offering:
Every Month—This calendar, themed "Words of Life," coincides with the devotional book and videos. It features a biblical topic and verse each month, with additional passages for further exploration, study and ideas on how to apply the concepts in your daily life.