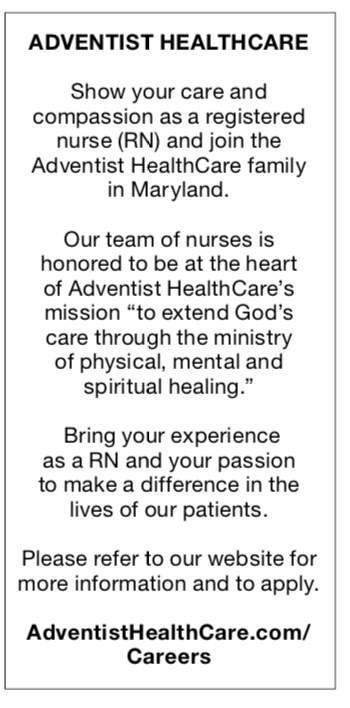 EMPLOYMENT
WORTHINGTON (OHIO) CHURCH is seeking an Assistant Director for its established childcare facility. An associate's or bachelor's degree in early childhood and teaching experience is required. Please send résumé and cover letter to Shirleen Brown, c/o Worthington Seventh-day Adventist Church, 385 East Dublin Granville Rd., Worthington, OH 43085.
CHILD IMPACT INTERNATIONAL is seeking a general manager. Applicants must have management skills including experience in marketing, fundraising, planning, effective communication and church events; a passion for education and orphans/underprivileged children; the ability to lead a small but growing ministry based in Collegedale Tenn. Applicant to work closely with CEO in strategic planning and operations. Domestic and international travel required. Application deadline is January 31, 2020. For more details: support@childimpact.org.
LPN POSITION: Elternhaus, a privately-owned assisted living near Columbia, Md., operated by Adventists, seeks qualified LPN to work full-time in our home. Qualities seeking: Mature, patient, nurturing individual with experience in nursing homes or assisted living. Responsibilities include health assessment, medication management, staff training and administrative licensure compliance. Work closely with the Health Services Director to oversee the general health and well-being of our residents. Interested? Call Tim Mayer, (240) 286-3635.
REMNANT PUBLICATIONS/PRINTER PUBLISHER, seeking qualified, dedicated, ministry-minded personnel for the following positions: production workers, sales consultants and social media/marketing expert. All positions must be U.S. citizens and be willing to relocate in Coldwater, Mich. For more information, visit remnantpublications.com/employment. Send résumés to jobs@remnantmail.com. Call (800) 423-1319.
SOUTHERN ADVENTIST UNIVERSITY is seeking a qualified candidate for Alarm Technician in Plant Services. For more information and a complete list of responsibilities and qualifications, visit us at southern.edu/jobs.
SOUTHERN ADVENTIST UNIVERSITY is seeking a qualified candidate for HVAC Lead Master Technician. For more information and a complete list of responsibilities and qualifications, visit us at southern.edu/jobs.
 
ANDREWS UNIVERSITY seeks faculty for the Physical Therapy (PT) Department. The Clinical Sciences Coordinator/Professor holds a faculty appointment in the PT department and has academic service, scholarship and administrative responsibilities consistent with the mission and philosophy of the Physical Therapy Department. This individual demonstrates competence in clinical sciences teaching and curriculum development. In addition, the Clinical Sciences Coordinator's primary responsibilities are to plan, coordinate, facilitate, administer and monitor activities on behalf of the academic program. For more information, visit andrews.edu/admres/jobs/show/ faculty#job_12.
ANDREWS UNIVERSITY Physical Therapy Department seeks faculty, who will hold a faculty appointment and has administrative, academic, service and scholarship responsibilities consistent with the mission and philosophy of the School of Rehabilitation Sciences. As a faculty member, primary responsibilities are to teach in the Physical Therapy Post-professional and/or Entry-level programs. Serves as a track coordinator in the assigned track-General Medicine. For more information, visit andrews. edu/admres/jobs/show/ faculty#job_13.
 
MISCELLANEOUS
FARMERS AND GARDNERS: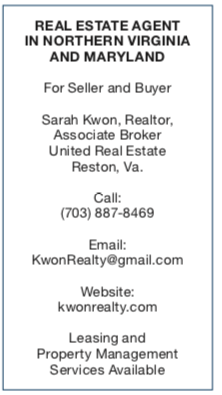 6th Annual Adventist Agriculture Association (AdAgrA) Conference, January 14–18, 2020, in High Springs, Fla. Since 2013 AdAgrA encourages, supports and mentors those who wish to follow God's agriculture plan. Great information and inspiration for how and why Adventists need to be in the garden. Registration and info: adventistag.org.
 
HYMNS AND FAVORITES. Classic music of the church— songs that will enrich your life and warm your soul. HymnsandFavorites.com— listen right now and anytime online with your smartphone or computer. Hymns and Favorites is brought to you by and is a ministry of WGTS 91.9.
 
WILDWOOD LIFESTYLE CENTER. There is no health without mental health. Come to our depression recovery program to experience physical, mental  and spiritual healing. Call today to speak to someone who cares about your health, (800) 634- 9355, or visit us at wildwoodhealth.com and apply online.
SERVICES
MOVE with an award-winning agency. Apex Moving & Storage partners with the General Conference to provide quality moves at a discounted rate. Call us for your relocation needs. Adventist beliefs uncompromised. Call Marcy Danté at (800) 766-1902 for a free estimate. Visit us at apexmoving.com/adventist.
MARYLAND ADVENTIST PODIATRIST: Dr. Scott Nutter, highly trained, experienced and board certified, is available in several locations to help your foot/ankle problems, including arthritis, heel pain, spurs, diabetes, callouses, ingrown nails, sprains, fractures, warts, bunions, etc. Surgery, if needed, at Adventist hospitals. Offices in Laurel and Maple Lawn/Fulton. Call (301) 317-6800.
ELTERNHAUS ASSISTED LIVING: Privately owned and operated by Adventists, we provide specialized care from independent to total-care residents in a family setting. Delicious vegetarian food, activities, Friday night vespers and a shuttle to church Sabbath morning, just to name a few of the many options. Visit us at elternhausalf.com. Elternhaus also offers a great work environment for caregivers, LPNs and RNs of the Adventist faith. Call Tim Mayer, (240) 286-3635.
MARYLAND ADVENTIST DENTIST, DAVID LEE, DDS, FAGD, AFAAID, FICOI, FAACP, has practices located in Silver Spring and Columbia, Md. He is extensively trained in implant, cosmetic, TMD/TMJ, sleep apnea treatment, sedation and laser dentistry. Dr. Lee is an Associate Fellow of the American Academy of Implant Dentistry, as well as having many other certifications. For appointments, call (301) 649-5001 or (410) 461-6655. Mention this ad and receive a 10 percent discount on all services, excluding third-party payers. We welcome new patients!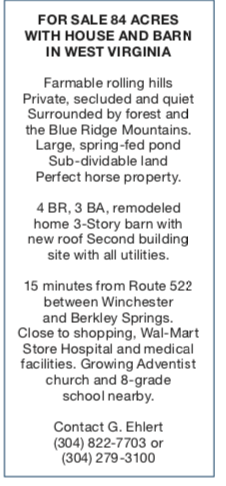 TEACH SERVICES: Helping authors make their book a reality. Call (800) 367-1844 for your free manuscript evaluation. We publish all book formats and provide worldwide distribution. View new books at TEACHServices.com or ask your local ABC. View used Adventist books at LNFbooks.com.
ENJOY WORRY-FREE RETIREMENT at Fletcher Park Inn on the Fletcher Academy campus near Hendersonville, N.C. Spacious apartments available now. Ask about our limited rental units and villa homes. Enjoy a complimentary lunch at our vegetarian buffet when you tour. Call Lisa at (800) 249-2882 or (828) 209-6935 or visit fletcherparkinn.com.
ANNOUNCEMENTS           
MANASSAS ADVENTIST PREPARATORY SCHOOL in Manassas, Va., will be celebrating 50 years of service to their community and church October 12. Festivities will begin at 9:30 a.m. Please invite all former staff and alumni by sharing the event page on Facebook: facebook.com/events/319882628794471.
HARRISBURG FIRST ADVENTIST CHURCH AND SCHOOL in Harrisburg, Pa., is celebrating 125 years of service October 11-12. Speakers include Chuck Holtry and Kenneth Stout. For details and photos, visit: harrisburgadventist.org/125.
Read articles from the October 2019 Visitor:
Submitted by admin on Thu, 03/27/2014 - 1:23pm